State-of-the-Art Prompting in the Nation's Capital
State-of-the-Art Prompting in the Nation's Capital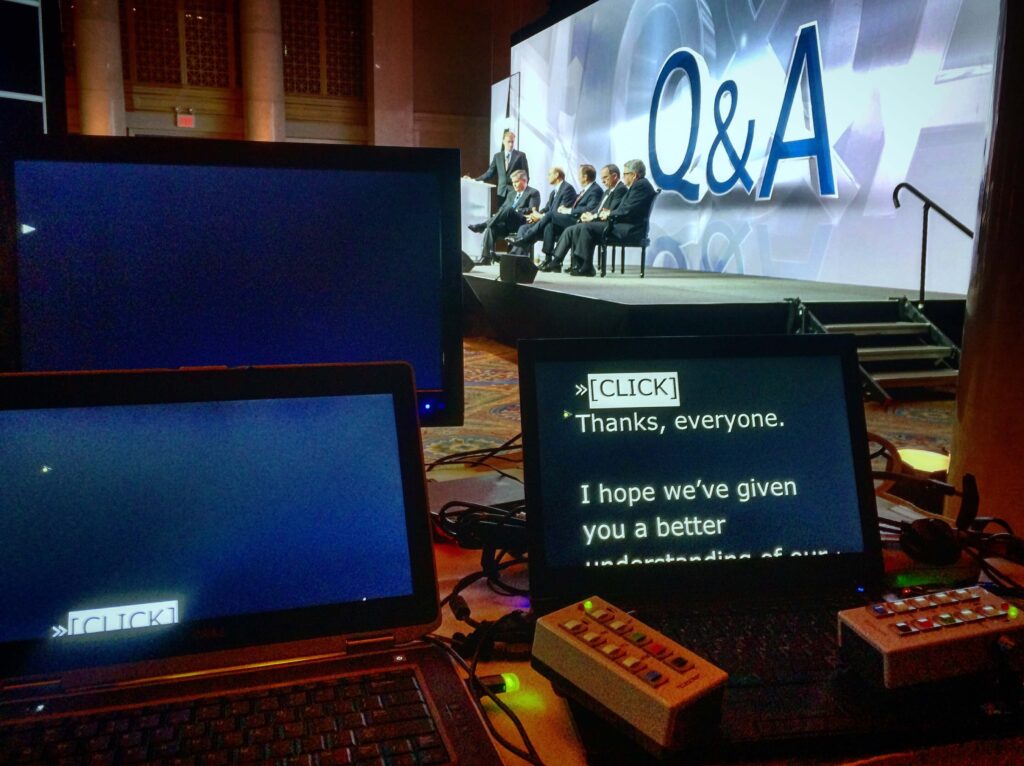 State-of-the-art prompting in the national capital region
Since 1990, Telescript DC has provided teleprompting services for both television production and live events. We take care of the words, so you and your clients can concentrate on communicating.
For over 30 years we've been on the job in network television studios, on Capitol Hill, and backstage at this world capital's most important convention and meeting venues.
Our People Make the Difference
Telescript DC's operations are built around our staff employees. Our highly trained, college degreed associates work with our gear day-in, day-out, so they know every piece of our operation intimately.
State-of-the-Art Technology
Telescript DC is a licensed affiliate of Telescript, Inc., the nation's premier manufacturer of teleprompting systems. We use their state-of-the-art technology on all of our jobs. For added insurance, every electronic component is backed up on every job with a duplicate system.